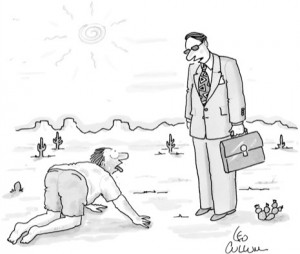 N
OTE: While the staff at the NYer take a well deserved break from enlightening and entertaining their target demographic of upscale white folks, you are invited to cough up your best Anti-Cap for this image. Extra credit for anything Dylan-related.
WINNERS
FIRST PLACE
"I wondered if you wanted to make any changes to your will, since any day now, any day now, you shall be deceased."
--
Shelly
[JUDGE'S COMMENT: First, a hat tip to all those who reached deep to find Dylan references for this Bonus Caption Contest. Some where predictable, some obscure. All where appreciated. This twists the meaning of the classic Dylan song "I Shall Be Released," which was also the last song from the classic concert film "The Last Waltz." Also sometimes sung by mean-spirited fans to taunt an under-performing pro-athlete. ]
"No, I specifically said I wanted to meet you in the 'painted' desert not 'miniature' dessert."
--
cta
[JUDGE'S COMMENT: From the epic and little-known song "Brownsville Girl." I believe not even Dylan knows all the word to this one. Get s the nod for obscurity of reference. ]
THIRD PLACE
xcuse me, sir, but I'm sorry to inform you that the pump don't work because the vandals took the handles."--Kathy H [JUDGE'S COMMENT: They also took the "E" from "Excuse me." Song includes the classic Dylan quip: "If you don't wanna be a bum, you better chew gum." Words to live by.]
HONORABLE MENTIONS
"I just can't get 'Every Grain of Sand' out of my head."--
pg13 [JUDGE'S COMMENT: Give the poignant lyrics of this incredible song, I too have troble getting it out of my head. SAMPLE:
I have gone from rags to riches in the sorrow of the night/
In the violence of a summer's dream, in the chill of a wintery light/
In the bitter dance of loneliness fading into space/
In the broken mirror of innocence on each forgotten face]
"Well, I hope you now have a better appreciation of all the tired horses in the sun!"--
Tim H
[JUDGE'S COMMENT: How am I supposed to get any riding done? Only Dylan song in which Dylan doesn't sign. A very obscure reference, and a very weird song, indeed.]
"Name's Abram Zimmerman and I'm Dylan-related."--Anonymouse [JUDGE'S COMMENT: Very impressive. It was Abe and Betty who beget Bobby. The rest is history.]
"Isn't it about time you got over the whole acoustic vs. electric thing?"--pg13 [JUDGE'S COMMENT: It the folky fans who had trouble getting over it.]
You ain't a goin' no where - This ain't Gunga Din.--NJ-to-TX [JUDGE'S COMMENT: The last time I saw Dylan this is the song he opened with. I had it on the third note—but that's just me.]
"I just said, 'Good luck.'
"--Tim H
[JUDGE'S COMMENT: What young Dylan said to Columbus when he saw him headed to the U.S.]